Pennsylvania Newspapers Online
List of Pennsylvania newspapers for news and information on business, sports, jobs, education, lifestyles, ravel, real estate, weather reports, and more.
Daily newspapers in Pennsylvania
Non-daily newspapers in Pennsylvania
Student newspapers in Pennsylvania
Press Association in Pennsylvania
Pennsylvania, a state rich in history and diversity, is home to a vibrant array of newspapers that capture its essence and reflect its multifaceted society. Among these publications, the "Philadelphia Inquirer" stands tall, tracing its roots back to the American Revolution and continuing to provide comprehensive coverage of local, national, and international news. The "Pittsburgh Post-Gazette" is another notable voice, delving into the region's economic and cultural landscape.
These newspapers serve as Pennsylvania's storytellers, chronicling the state's past, present, and future. They delve into issues like education, healthcare, and politics, offering readers insight into the challenges and triumphs that shape the Keystone State. In a place where tradition meets innovation, these publications bridge the gap between urban centers and rural communities.
As technology reshapes the media landscape, Pennsylvania newspapers have seamlessly transitioned to digital platforms, offering readers real-time updates, multimedia features, and interactive content. They continue to engage diverse audiences, ensuring that their reporting reaches beyond state lines.
In a state known for its pivotal role in American history, Pennsylvania newspapers carry the torch of journalistic integrity. They provide a platform for public discourse, highlight untold stories, and serve as catalysts for social change. As Pennsylvania continues to evolve, its newspapers remain steadfast, preserving its legacy and shaping its narrative for generations to come.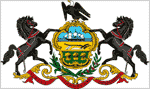 Top States
---
Federal district
U.S. Territory
---
Top Cities
---