Florida Newspapers Online
List of Florida newspapers for news and information on sports, entertainments, jobs, education, food, festivals, lifestyles, travel, real estate, business, and more.
Major Metropolitans in Florida →
Florida newspapers
Florida's newspapers paint a vivid picture of the Sunshine State's diverse landscape, culture, and global impact. Prominent publications like "Miami Herald", "Tampa bay Times", and "Orlando Sentinel" provide a unique lens into local, national, and international affairs, shaping opinions and sparking discussions.
These newspapers serve as important conduits of information, covering a wide spectrum of topics from politics and economy to arts and entertainment. Embracing the digital era, Florida newspapers have seamlessly transitioned online, delivering real-time updates, multimedia content, and interactive features to a tech-savvy readership.
From the vibrant streets of Miami to the serene beaches of Key West, these newspapers capture the essence of Florida's dynamic lifestyle and its role on the global stage. Their investigative journalism, engaging storytelling, and commitment to community involvement foster a sense of connection among residents and visitors alike. Florida's newspapers are more than just sources of news; they are cultural touchstones, reflecting the state's rich heritage and influencing its future trajectory.
See also
Florida magazines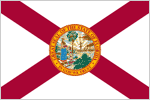 Top States
---
Federal district
U.S. Territory
---
Top Cities
---