North Carolina Newspapers Online
List of North Carolina newspapers news and for information on business, sports, jobs, education, lifestyles, travel, real estate, weather reports, and more.
Daily newspapers in North Carolina
Non-daily newspapers in North Carolina
Student newspapers in North Carolina
Press Association in North Carolina
Nestled between the Appalachian Mountains and the Atlantic coast, North Carolina is home to a diverse range of newspapers that mirror the rich tapestry of its landscapes and communities. The "News & Observer," one of the state's oldest newspapers, has been a steadfast chronicler of North Carolina's history and evolution. The "Charlotte Observer" serves as a vital source of information for the bustling city, while the "Winston-Salem Journal" captures the pulse of the Piedmont Triad region.
These newspapers play a pivotal role in shaping public discourse and community engagement. They delve into matters of local governance, education, healthcare, and culture, offering readers a comprehensive understanding of the issues that impact their daily lives.
As technology reshapes the media landscape, North Carolina newspapers have adeptly embraced digital platforms, providing readers with real-time updates, multimedia content, and interactive features. This transition has expanded their reach beyond traditional boundaries, ensuring that their reporting resonates with a broader audience.
In a state known for its historic landmarks, vibrant arts scene, and natural beauty, North Carolina newspapers capture the essence of its people and places. They amplify diverse voices, spotlight untold stories, and act as catalysts for change. As North Carolina continues to grow and transform, its newspapers remain an integral part of its identity, guiding its residents through challenges and triumphs, and preserving its unique narrative for generations to come.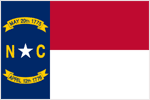 Top States
---
Federal district
U.S. Territory
---
Top Cities
---