Texas Newspapers Online
List of Texas newspapers for news and information on local business, sports, jobs, education, tourism, lifestyles, real estate, weather reports, and more.
Daily newspapers in Texas
Non-daily newspapers in Texas
Student newspapers in Texas
Press association in Texas
Texas' newspapers form a diverse mosaic that mirrors the Lone Star State's unique blend of culture, history, and global impact. Prominent publications like the "Dallas Morning News," "Houston Chronicle," and "Austin American-Statesman" provide an exclusive lens into local, national, and international events, shaping opinions and sparking meaningful conversations.
These newspapers serve as crucial sources of information, covering an array of topics from politics and economy to arts and lifestyle. Embracing the digital era, Texas newspapers seamlessly embrace online platforms, delivering real-time updates, multimedia content, and interactive features to engage a digitally-savvy readership.
From the bustling city streets of Houston to the rugged landscapes of West Texas, these newspapers capture the heart and soul of Texas' diverse communities and its global significance. Their investigative journalism, captivating narratives, and dedication to community engagement create a sense of unity and shared understanding. Texas' newspapers embody the state's rich tapestry and resonate as platforms for storytelling, exploration, and societal impact in a vast and ever-evolving region.
See also
Texas magazines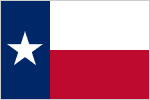 Top States
---
Federal district
U.S. Territory
---
Top Cities
---