West Virginia Newspapers Online
List of West Virginia newspapers for news and information on business, sports, entertainments, jobs, education, festivals, tourism, lifestyles, real estate, and more.
Daily newspapers in West Virginia
Non-daily newspapers in West Virginia
Student newspapers in West Virginia
Press Association in West Virginia
Nestled within the Appalachian Mountains, West Virginia is home to a diverse and resilient collection of newspapers that capture the essence of its unique culture and landscapes. Among these, the "Charleston Gazette-Mail" stands out as a prominent source of local and regional news, tackling issues ranging from politics to environmental concerns. The "Herald-Dispatch" in Huntington delivers comprehensive coverage of the Tri-State area, while "The Dominion Post" in Morgantown focuses on educational and community news.
These newspapers play a crucial role in reflecting the state's rich history, celebrating its traditions, and addressing contemporary challenges. They serve as platforms for dialogue, emphasizing matters like energy production, healthcare, and rural development. Through their investigative reporting, West Virginia newspapers shed light on both triumphs and struggles within the state.
As the digital era unfolds, these newspapers have embraced online platforms, providing readers with real-time updates, multimedia features, and interactive content. They extend their reach beyond the mountains, connecting with West Virginians across the nation and the world.
In a state defined by its close-knit communities and natural beauty, West Virginia newspapers mirror its resilient spirit. They offer insight into local achievements, address critical concerns, and amplify the voices of its citizens. As West Virginia navigates a changing landscape, its newspapers remain steadfast, weaving the fabric of its narrative and fostering unity among its diverse communities.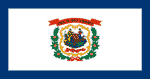 Top States
---
Federal district
U.S. Territory
---
Top Cities
---