Vermont Newspapers Online
A list of Vermont newspapers for news and information on sports, entertainments, jobs, education, lifestyles, travel, weather reports, health care, real estate, business, and more.
Daily newspapers in Vermont
Non daily newspapers in Vermont
Student newspapers in Vermont
Vermont's newspapers offer a window into the state's distinctive blend of natural beauty, community spirit, and global awareness. Noteworthy publications like the "Burlington Free Press," "Rutland Herald," and "Times Argus" provide a distinct perspective on local, national, and international events, shaping public discourse and sparking thoughtful conversations.
These newspapers serve as vital sources of information, covering an array of topics from politics and environment to arts and culture. Embracing the digital age, Vermont newspapers seamlessly integrate online platforms, delivering real-time updates, multimedia content, and interactive features to engage a digitally-connected readership.
From the charming villages of Woodstock to the serene landscapes of Lake Champlain, these newspapers capture the heart and soul of Vermont's close-knit communities and its global connections. Their investigative journalism, captivating narratives, and commitment to local insights contribute to a sense of shared identity and understanding. Vermont's newspapers not only chronicle the state's progress but also serve as advocates for social change, embodying the state's values of sustainability, inclusivity, and creativity in the ever-evolving fabric of the Green Mountain State.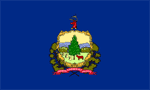 Top States
---
Federal district
U.S. Territory
---
Top Cities
---